Tips for Including Family in Your Hearing Assessment Visit
Hearing loss not only affects the person who can't hear, but it affects their loved ones as well. Often when a family member suffers from hearing loss, a communication breakdown can happen. When there is difficulty communicating, it can cause friction and put stress on some of the most critical relationships in your life. When you have family support you during your hearing loss is very important, and when you have a family member come to your audiologist visit, it can help your family understand your hearing loss on a deeper level.
Tips for Having Family Members Attend Your Hearing Assessment Visits
Bringing a family member with, preferably one that lives with you, to your hearing assessment and/or hearing aid adjustment visit is not only emotionally supportive for you, but it gives your family member a chance to ask questions they might have. Also, it will be beneficial to have your family member come with to more than just your initial visit. Having a loved one there during your hearing aid fitting and other appointments will be necessary so that your loved one receives the same information you do about your hearing aids, such as how to keep them clean in between appointments.
Here are a few additional tips on why it is vital to have a family member attend your next hearing care visit:
Understanding your specific hearing loss – Hearing loss is different for every person that experiences it, but it is entirely unknown to someone who doesn't have it. Having your family member attend your audiologist visit can help them understand more about your hearing loss, and also see the data from your hearing tests such as your audiogram and speech in noise.

Accepting your hearing loss – Many family members have a difficult time accepting that their loved one can't hear things that they used to. When your family member attends your appointment with you, your audiologist will explain things in a way that it will help your loved one accept your hearing loss.

Enhancing communication – Communication breakdown is one of the many things that is inevitable when someone has hearing loss. Attending audiologist appointments together will help boost your communication skills, and your family member will be motivated to follow-through with better communication skills once they have a better understanding of your hearing loss. Also, you can ask your audiologist to share communication tips to enhance conversations.

Providing additional information – Having a family member attend your audiologist appointment will give them a chance to share their perspective on the challenges you have had with your hearing loss. Difficulties with communication are often hard to explain because it can be emotional discussing it, but having support at these appointments will help your audiologist gain a better understanding of your specific needs.

Having a second pair of ears – Hearing all the new information about your hearing loss, especially the technical or scientific data, can be very overwhelming. Your family member can be there to help listen and write down important information that you might want to remember later on when you reflect on your appointment.
Don't delay and make your next appointment for your hearing exam. Contact Sound Hearing Care at 864-881-1663 to schedule an appointment at any of our four convenient locations, including Simpsonville, Greer, Travelers Rest, and Greenville.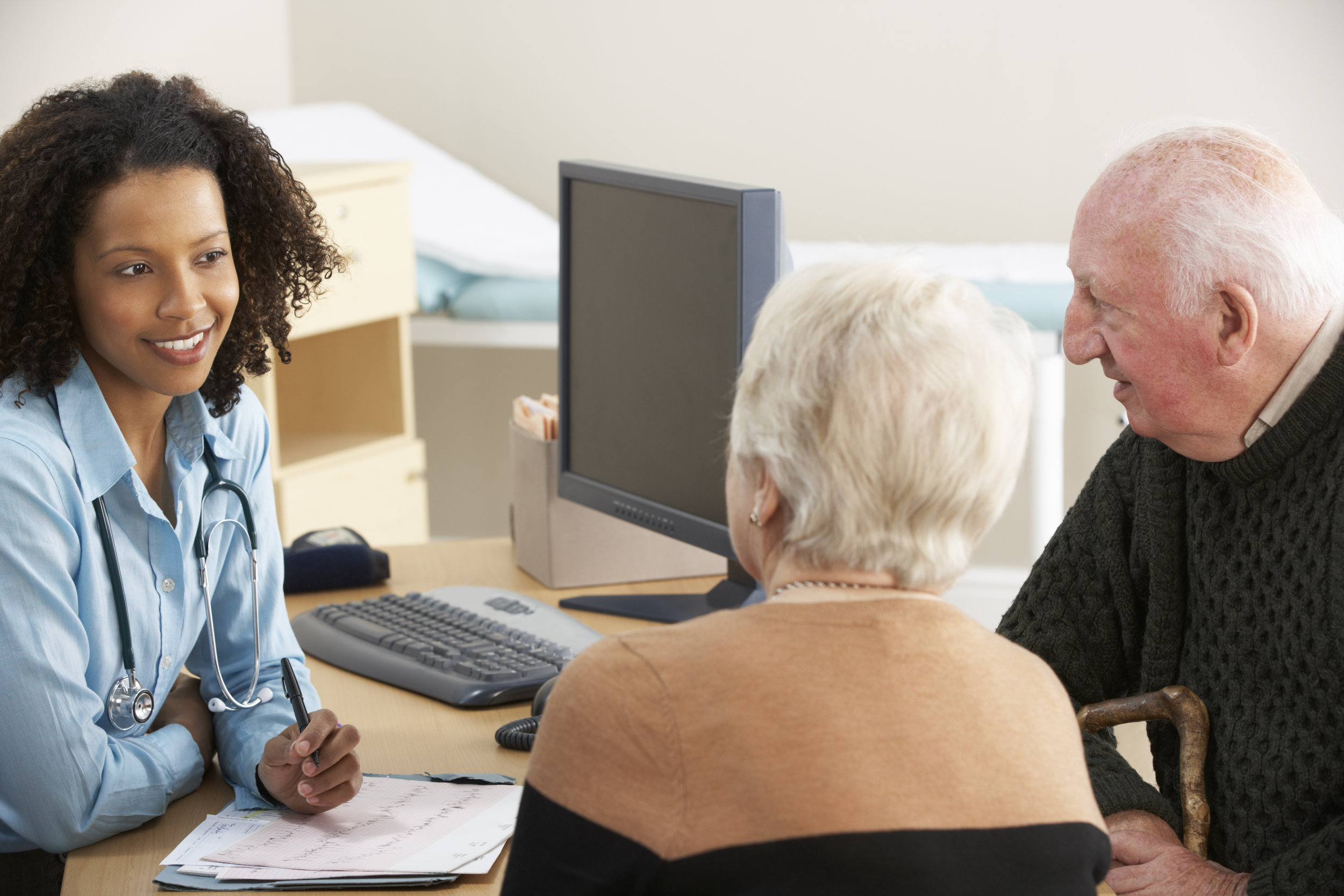 Including a family member in your visit to the hearing care provider not only provides you emotional support, but it helps your family understand your hearing loss.